August 2023 BLC Cannadispatch
It is too damn hot.
So stay inside, set up a fan, grab some ice water, and keep working to build your cannabis company. To help you, DCR has over 160 hours of self-paced instructional Learning Management System instruction modules and individual counseling with subject matter experts to answer your questions and provide guidance. In addition, the DCR offers free Pro Bono and low-cost Low Bono legal services to help your cannabis business remain on course, thrive and stay in compliance.
Now is the time to build a strong foundation for your business.

Click to hear from Dr. Imani Brown, Social Equity Program Director for the Department of Cannabis Regulation, as she discusses the BLC program and its many benefits to Social Equity entrepreneurs.

YOUR INPUT IS VALUABLE
https://forms.gle/zBf94x4kUGYjCMS9A
We want to hear from you. Please take a minute to answer this short survey and help DCR improve our Business, Licensing, and Compliance Assistance Program. Our team is constantly updating our programming to better serve you.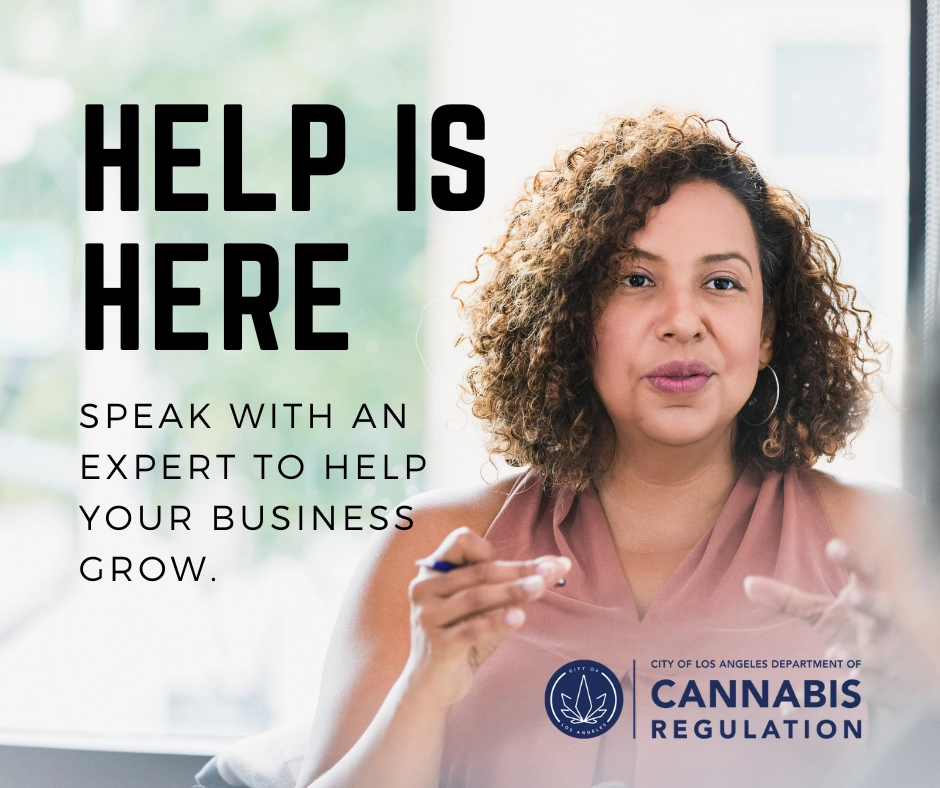 DCR offers free coaching to help Social Equity entrepreneurs launch and grow their businesses. Schedule a 15-Minute live assessment meeting to determine the next steps, and find the best coach for your particular needs.
DCR Social Equity licensee Cecilia Preza, of Green Label Rx in Echo Park shares the following: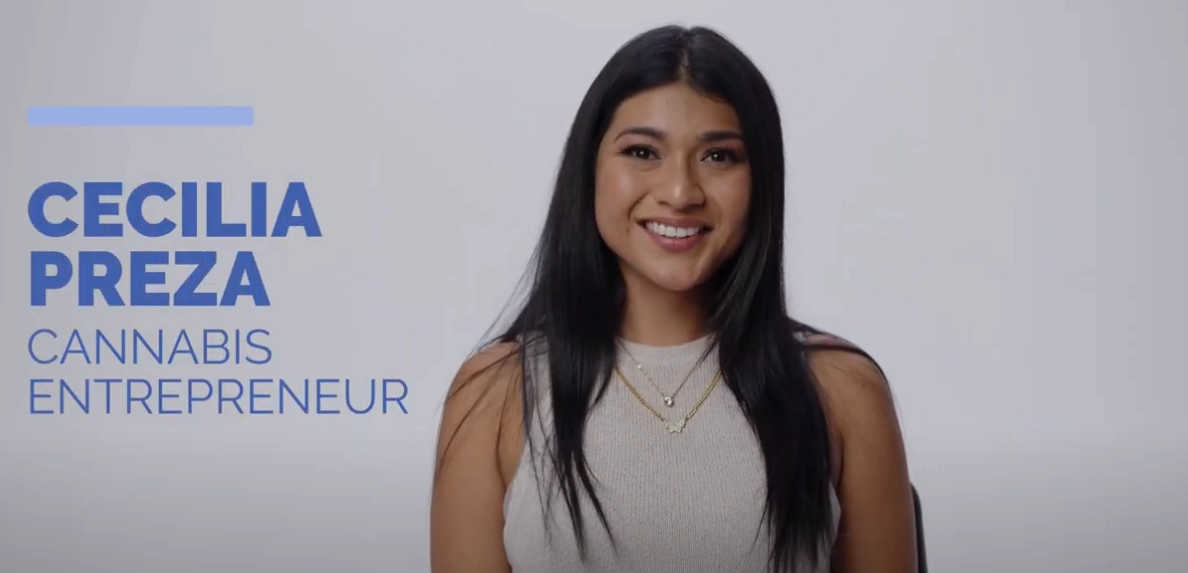 I will open my storefront in the next two months. My first coach was amazing, she guided me through operating agreement amendment changes to make my current partnership fair for me. She also helped with community engagement strategies and understanding ordinances. She connected me with other mentors in the program with specializations that I found to be very helpful and informative.

Natalie Darves, my current coach, is helping me put together a plan of action for my community engagement and educational items.
Best Practices - Make sure to consult with an attorney early-on in setting up your business to assist you with your operating agreements, partnership formations, contracts, commercial leases, and other legal documents etc.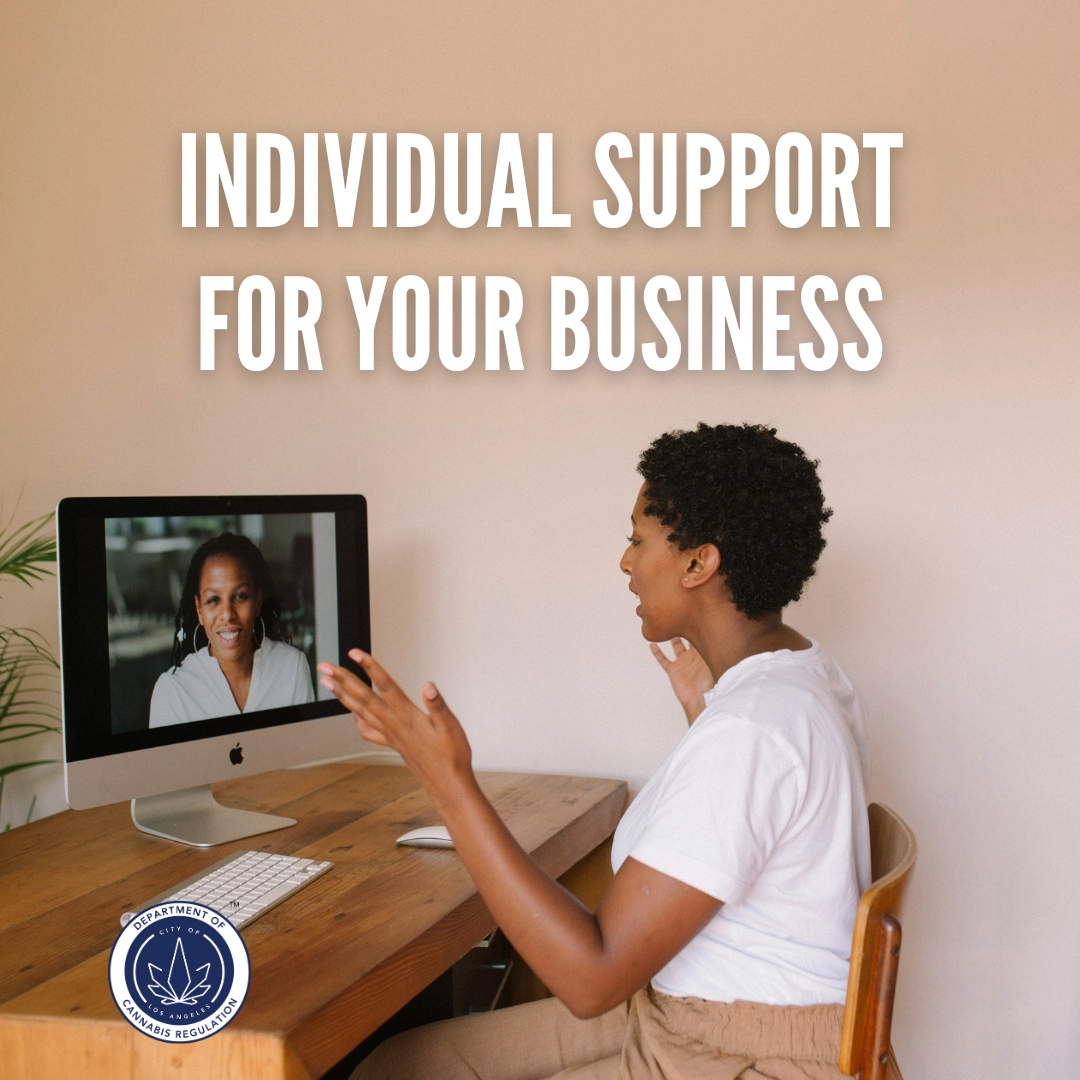 DCR offers you FREE individual support for your cannabis business. Experts are available to help answer your questions in the following topics:
Security for Your Cannabis Business, schedule a meeting HERE.
Commercial Leases and Negotiation, schedule a meeting HERE.
Business Structures for Your Cannabis Business, schedule a meeting HERE.
Contracts for Your Cannabis Business, schedule a meeting HERE.
Try the FREE Learning Management System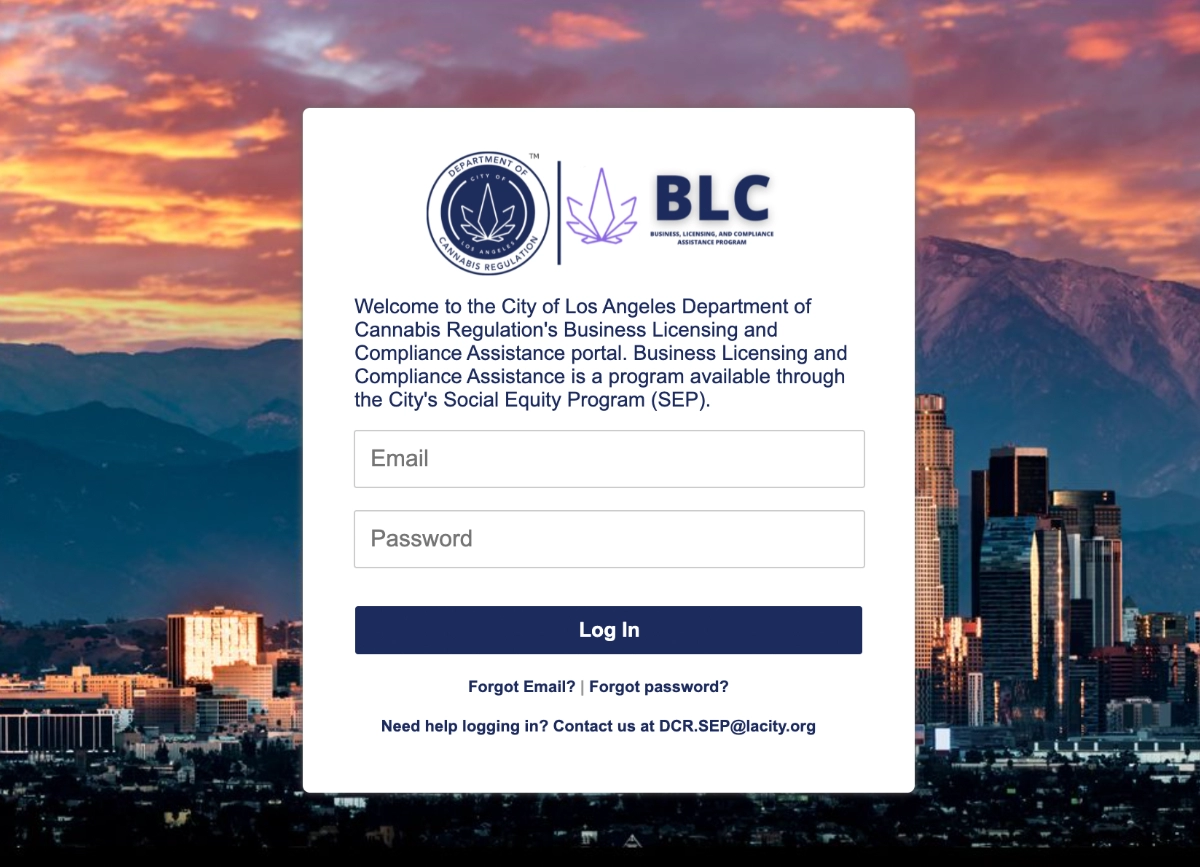 As part of the BLC Assistance Program, this online Learning Management System (LMS) provides you with over 160 hours of self- paced educational content on key topics to assist with standing up your business and staying in compliance.
Whether you're on the road, at work, or in the comfort of your own home, you can access the LMS Portal ANYTIME for a wealth of online courses, recorded webinars, scheduled events & digital assets.
If you are accessing the LMS system for the first time, please log in using the email address that is linked to your DCR Accela Account and use "Password1". If you are having difficulty logging into the LMS contact us at dcr.sep@lacity.org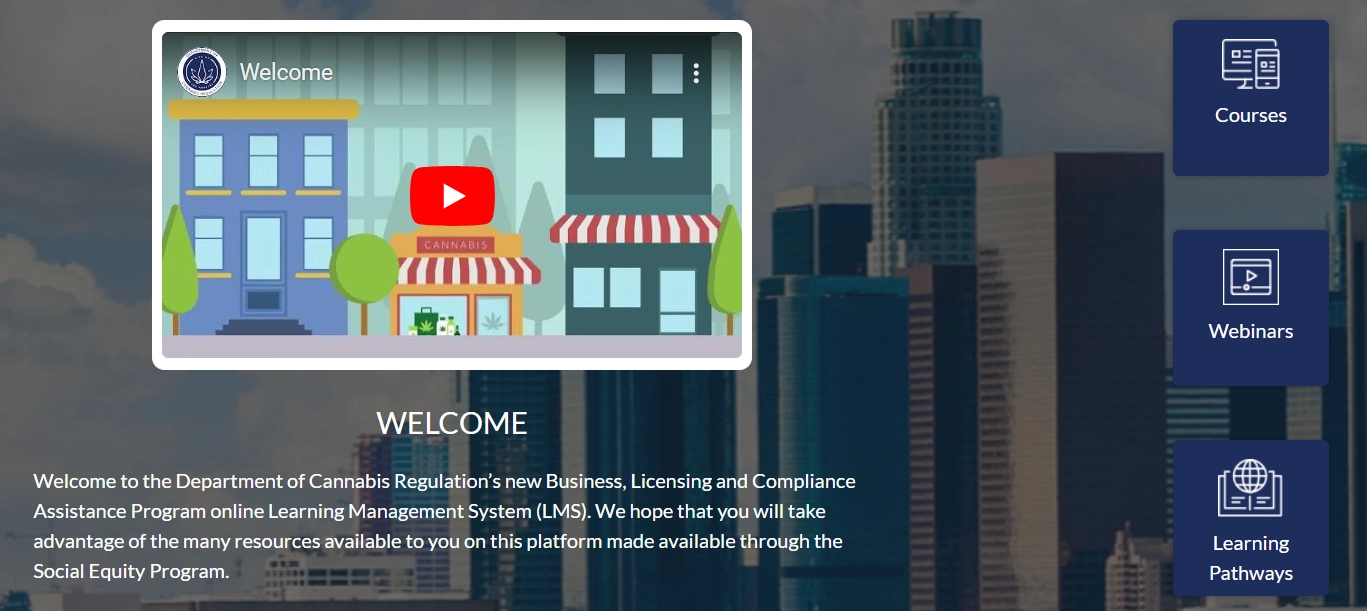 LMS SuperStar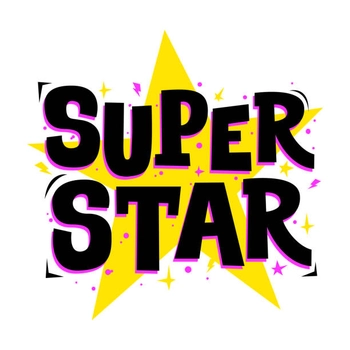 Shout-out to Darwin Butler, CEO CannaQuick Deliveries, for achieving the unique distinction of taking ALL of the classes, modules, and webinars in the LMS. Yes, 160 hours of self-paced instruction and learning. Congratulations and job well done.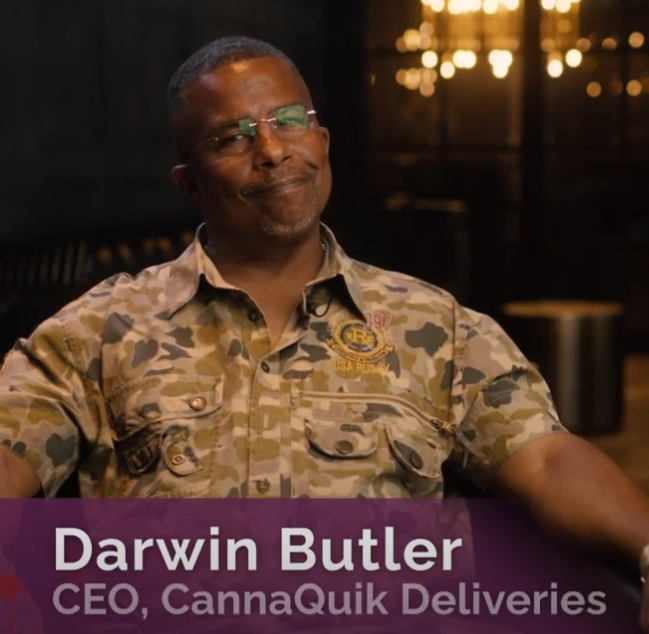 Click and search DCRs updated Job Board to fast track your career in the Los Angeles cannabis industry. Our team will regularly update the job board with current job opportunities. Job seekers, click here to see important information about interviewing skills.
Employers can now easily upload jobs and reach job seekers. Click here for easy step-by-step instructions.
Licensing Deadlines

The Los Angeles Department of Cannabis Regulation (DCR) Social Equity Program offers free Pro Bono and Low Bono Legal Services in partnership with the Los Angeles County Bar Association (LACBA).
Verified Social Equity Individual Applicants (SEIA) can receive up to 10 hours of free Pro Bono legal advice. In addition, the Low Bono program offers SEIAs up to 30 hours of legal advice at a discounted rate of $35 per hour.
To apply please complete the Pro Bono/Low Bono Legal Services Survey and upload the required Pro Bono / Low Bono Authorization Agreement. Once an eligibility review is complete, LACBA will contact the individual to schedule an appointment.*

State of California News
National News

Contact Us
Thank you for reading our monthly CannaDispatch newsletter, designed to provide timely and useful information about DCR-SEP news, services and resources for the Los Angeles Social Equity community, SEIAs, licensees and operators.
If you have suggestions for future newsletter topics, please email us at dcr.sep@lacity.org. The DCR public counter is open Tuesday and Wednesday from 10:00 AM to 3:00 PM at 221 N. Figueroa St, Suite 1245, Los Angeles, CA 90012. Call (213) 978-0738 to speak with a DCR representative.